For the fourth year in a row, we are pleased to invite you to our webinars.
The Webinar Series 2023 will feature our Founder and CEO, Martín Litwak, as the main speaker. There will be five virtual sessions covering various topics of great interest. The first session will take place next Thursday, July 6th.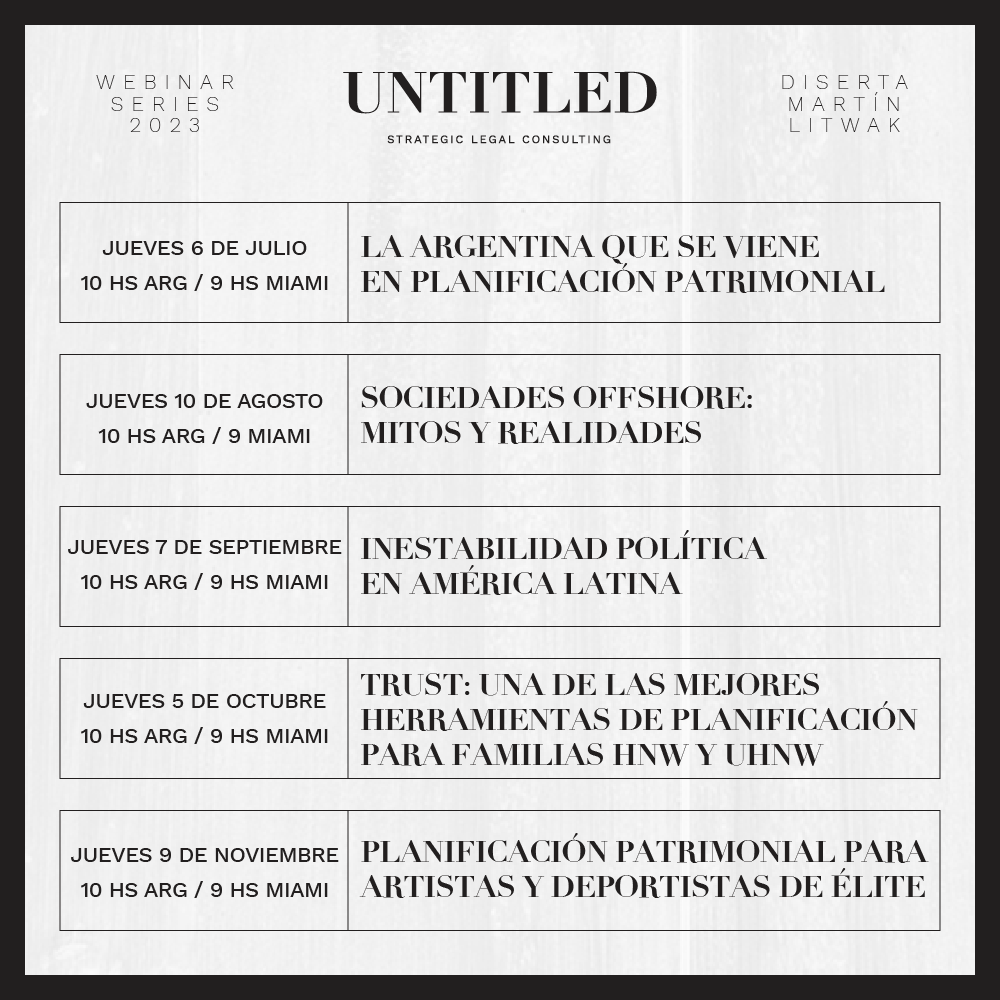 Here is the complete schedule to register in advance for the webinars that interest you the most. Once registered, you will receive a confirmation email with details on how to access the webinar.
Thursday, July 6th
The future of wealth planning in Argentina.
Thursday, August 10th
Offshore companies: myths and realities.
Thursday, September 7th
Political instability in Latin America.
Thursday, October 5th
Why trusts are one of the best planning tools for HNW and UHNW families.
Thursday, November 9th
Estate planning for elite artists and athletes.
Please note that the webinars are free of charge and no prior experience in the subject is required. Presentations will be in Spanish
We will send more information about each session closer to the date. Stay updated by following us on our social media channels.
We look forward to your participation!