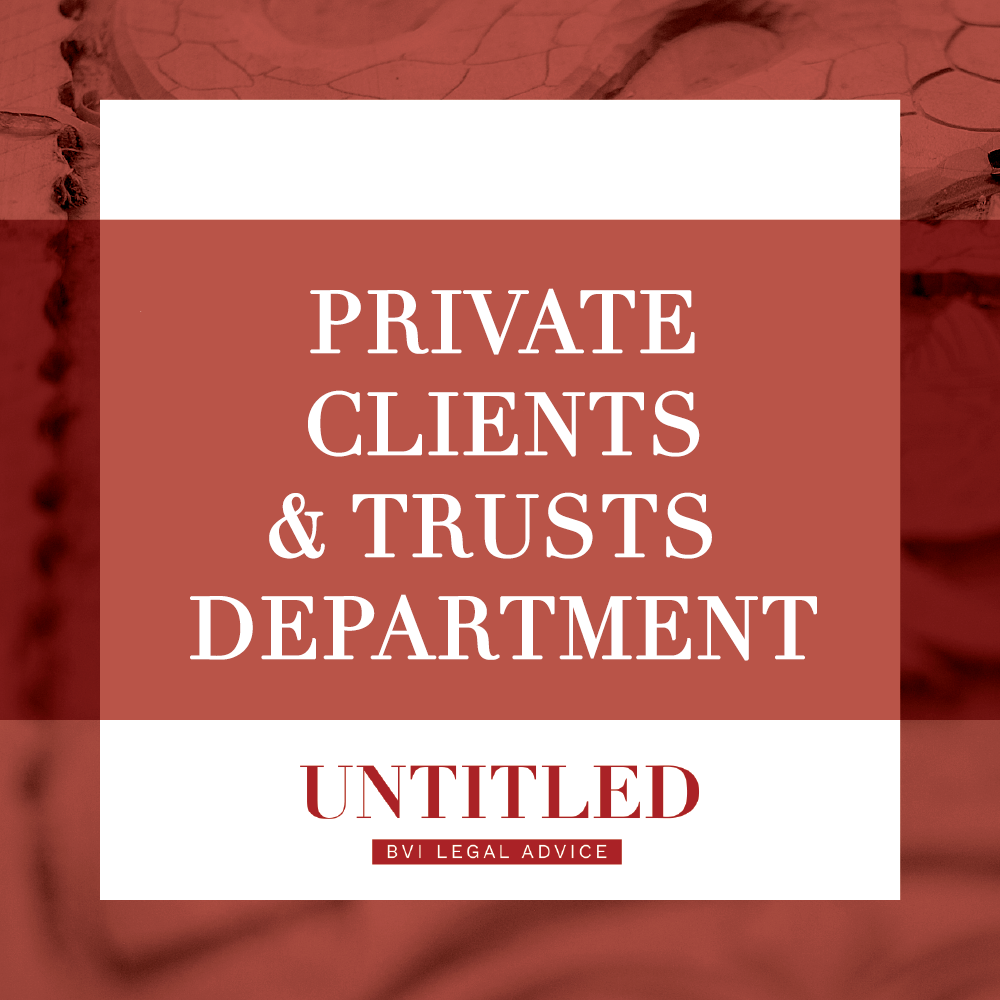 Within the BVI Legal Advice business line, our firm features a dedicated department called Private Clients & Trusts, which specializes in these specific areas. In this department, we provide the following services, among others:
Advisory services in wealth planning and asset protection.
International succession and tax planning.
Wills, successions, and letters of administration.
Establishment, structuring, and liquidation of trusts and foundations in various jurisdictions.
Private Trust Companies.
ILIT (Irrevocable Life Insurance Trust).
Trustee services and/or trust advisory services in two of the most popular and well-regulated jurisdictions, through Untitled Trustees (New Zealand) Limited and Untitled Fiduciary Services LLC.
Tax amnesties.
CRS/FATCA advice.
Acquisition, registration, and financing of classic cars, maritime transportation, and aircrafts.